Welcome to the newest feature of IGAL's Newsletter. Albeit short, we hope that the articles will be interesting.
The articles will feature our next host city's role (starring or supporting), portrayal, representation, description or mention (prominent or otherwise) in literature, theatre and/or cinema (fictional or documentary).
The content is not envisioned to be either positive or negative. It will simply be something which was deemed worth sharing with the membership. The hope is that everyone will react to it differently so that interesting discussions may ensue.
Our next conference is the AGM held in Singapore. I thought it appropriate to share the following for your consideration:
Cinema
"Singapore Dreaming" (2006) 
The film is an independent production. It examines some fundamental questions relating to the human condition. The concepts of family, belonging, materialism, values, love, success and , ultimately,  the meaning of life are examined. We all have different definitions of the importance of goals and how to achieve them. Singapore dream is a concept much like the American dream. Either can be elusive, a fantasy.
"Singapore Dreaming" deals with those ideas in a tragi-comic way. Most of us should be able to recognize ourselves in the characters portrayed. We can like or dislike what we see, we can be proud or ashamed. This is what makes the film very watchable. A very human story in one of the most developed and sophisticated societies in the world; a society which is a very good model for others.
Technically, pay attention to the use of three languages which are interspersed: Hokkien, English and Mandarin. Apparently, this is common in Singapore. There are also very enjoyable depictions of street scenes of everyday life in Singapore.
This is a film which is not forgotten easily.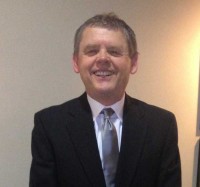 Mike Djordjevich – mike@mdj-cpa.com
321 High School Road #303
Bainbridge Island
WA 98110
USA
Tel :+1 206 842 1145
Fax :+1 206 201 5401