The Biden administration issued an Executive Order Promoting COVID-19 Safety in Domestic and International Travel requiring that masks be worn in airports or on commercial aircraft, trains, maritime vessels, intercity bus services and other forms of public transportation within the U.S. consistent with CDC guidelines.
Agency heads are also directed to present recommendations for additional public health measures for domestic travel in the weeks ahead.
Additionally, the order provides that travellers entering the U.S. from abroad should be required to present proof of a negative COVID-19 test prior to traveling to the U.S. and to comply with applicable CDC guidelines pertaining to self-quarantine after entry to the U.S.  In this respect, the Department of Health and Human Services and the Department of Homeland Security will consider further the timing, types and proof of COVID-19 tests required to satisfy the CDC order of January 12, 2021 mandating a negative COVID-19 test result for international travellers. The agencies are also required to submit plans to support self-quarantine requirements.
The U.S. will also make outreach to the governments of Canada and Mexico in order to establish health protocols for land ports of entry within 14 days. Similar measures will be considered with respect to public health measures for arrivals at sea ports.  Finally, the order directs the Secretaries of State, Homeland Security, and Health and Human Services to assess the feasibility of linking COVID-19 vaccinations to International Certificates of Vaccination Prophylaxis (ICVP) and producing electronic versions of same.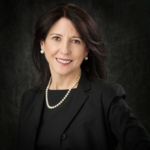 Partner