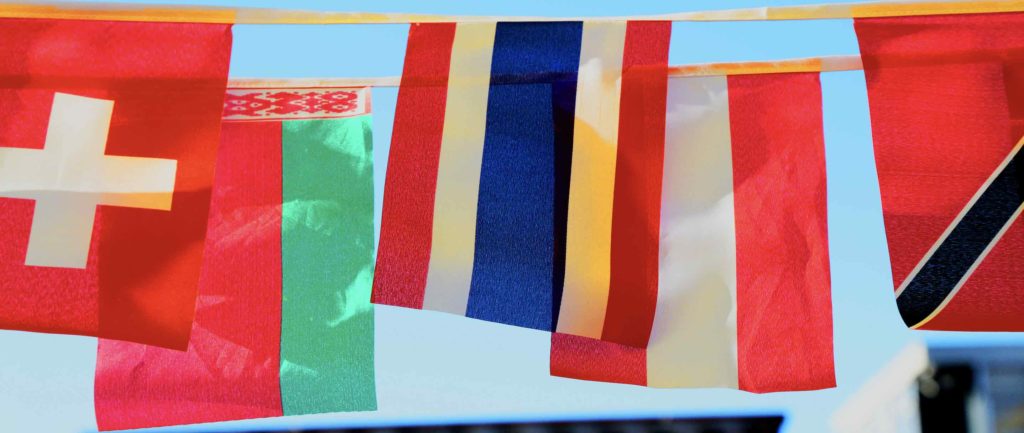 Every day, people from all walks of life display their country's flag. There are intricacies associated with the designs and colors. There are also histories to those flags; actually, mostly histories. For example:
Denmark lays claim to the oldest national flag design currently in use. The flag was designed in 1219.
Brazil's "Provisional Flag of the Republic of the United States of Brazil" lasted for just four days as the country's national flag. This short occurrence happened from November 15th to 19th, 1889.
In 1936, during the Summer Olympics in Berlin, participants from Haiti and Liechtenstein noticed that both countries sported the same flag. This prompted Liechtenstein officials to alter the design of their national flag the following year.
The world's only non-quadrilateral national flag belongs to Nepal. The flag, which was adopted into use on December 16th, 1962, consists of two combined triangles which are said to symbolize Hinduism, Buddhism, and the Himalaya Mountains.
Only two countries, Dominica and Nicaragua, currently use the color purple on their national flag. This is because, until the 1800s, purple dye was worth its weight in gold. Before modern paint innovations, purple pigment was exceptionally hard to obtain and could only be extracted from a rare species of sea snail.
by Mike Djordjevich
Adresse :
321 High School Road #303
Bainbridge Island
WA 98110
USA
Telephone : +1 661 645 5572
Fax :+1 206 201 5401
Email : mike@mdj-cpa.com
Website : http://www.mdj-cpa.com