Sunny skies and mild temperatures set the stage for this wonderful meeting!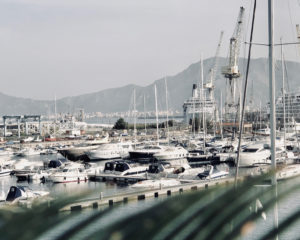 Giovanni Babino expertly planned the perfect mix of activities, programmes and festivities that showcased gorgeous Palermo.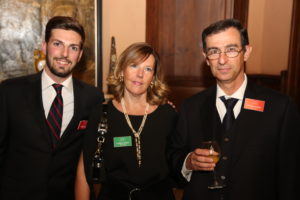 The historic Grand Hotel Wagner was in the perfect location for us to go forth and enjoy the sights and sounds of wonderful Sicily.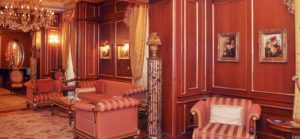 Thursdaynight'sdinnerat  a  classic local restaurant, "Lo Scudiero"  kicked off the meeting with many of us catching up with all our old friends and welcoming our newer members.
Wednesday's Board Meeting started early with a full day of agenda items to be discussed.
A wonderful excursion to the beautiful seaside resort town of Cefalu took us through its winding medieval streets , Norman Cathedra! and fantastic ocean views. This was followed by a delicious and relaxing seafood luncheon.
Later that afternoon we strolled to Enoteca BuoniVini where we thoroughly enjoyed sampling many fine Sicilian wines.
We travelled a short distance to the seaside town of Mondello to have dinner at the glamorous Alle Terrazze restaurant which was actually perched above the water. Awaiting us was a superb dinner and warm welcoming remarks by Giovanni and Pascal.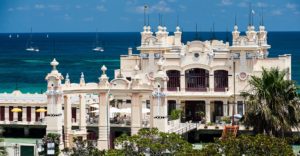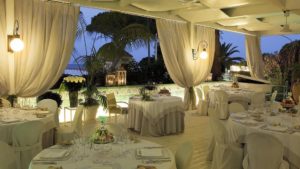 Saturday morning's general program proved to have a noteworthy array of speakers and very interesting topics covering a range of issues including the rise of the use of English in business and the use of subpoenas in corporate criminal matters.
Accompanying persons enjoyed a walking tour of Palermo including seeing the Cathedral, Royal Palace and the famed Teatro Massimo.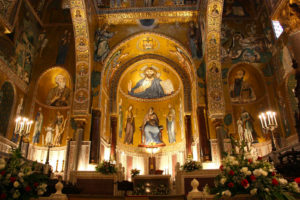 Theentire group met for a great luncheon followed by an visit to the charming town of Monreale with it's fantastic views of all of Palermo, impressive Cathedral and wonderful shops.
Dinner that evening was at the elegant Villa ChiaramonteBordonaro. Westrolledthrough its elegant rooms and grounds during cocktails and then dined on a delicious menu of seafood, pasta and risotto.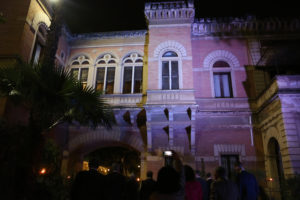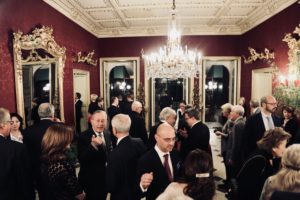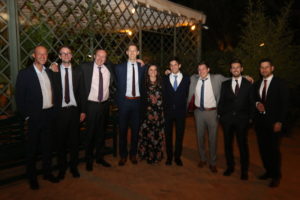 Many were making plans to stay and further explore Sicily.
Lots of talk about the upcoming fall meeting in Singapore.
A wonderful evening to conclude this terrific meeting!
Our manymany thanks to Giovanni for his extensive planning in creating this most successful and enjoyable conference.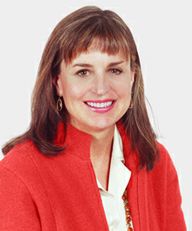 Pam Brokate
mailto: PBrokate@HoulihanLawrence.com