"If we fail to adapt, we fail to move forward" John Wooden (American college basketball coach).
Little did we realise that a pandemic would make us move forward quicker than expected! Our first ever virtual AGM is in need of your attendance in order to make it a success. Your dues have supported its development. Please join us, Thursday 19 November 2020 – 17h to 20h30 CET and toast to the birth of our "new arrival."
While it can never replace our face to face meetings, it is the next best thing. The current world COVID-19 crisis has made it happen and 2020 inaugurates the new IGAL digital platform –  www.igal-platform.com
For those of us curious enough to wonder how can this happen, here is a technical explanation which has been tailored for accountants and lawyers who are not as technically competent as they should be (basically, your IGAL INSIDER editor).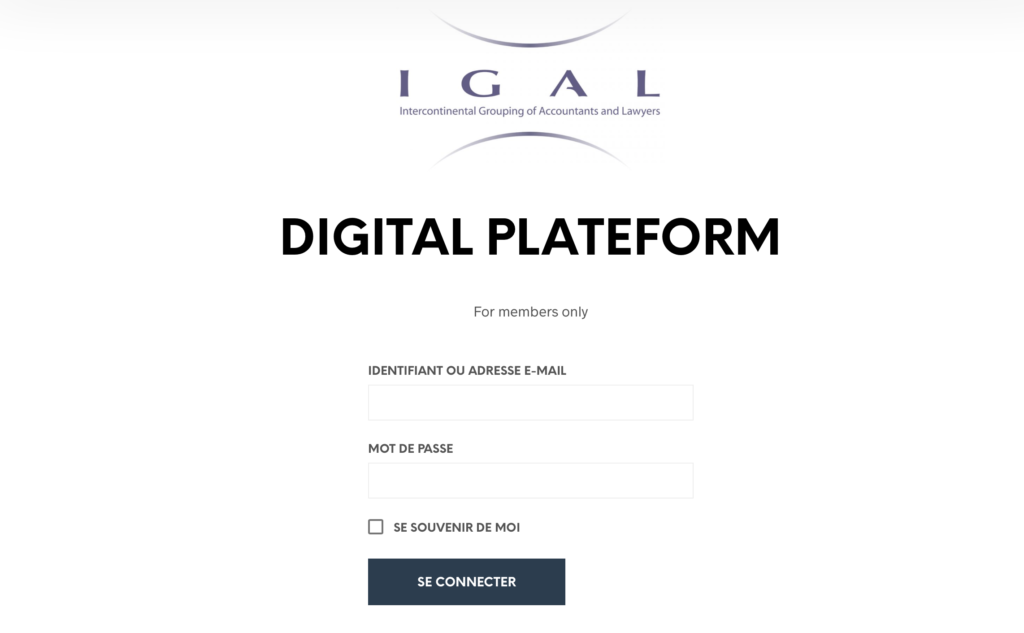 It Is an Independent interactive function incorporated into the website. The cost is mainly due to the fact that there is video conferencing, unique ID and voting included in addition to the storage of videos and documents for consultation. It is almost an « app » but we control who can use it. It can only be downloaded with the website.
Furthermore, it is a dedicated platform for members only.
Each firm will receive a unique ID and password (1 per firm)
All relevant AGM documents can be consulted on the site
Videos of the candidate member firms and eventually Board member presentations can be stored and consulted
Each firm can vote, in all confidentiality, on the proposed resolutions "live" (1 per firm)
When we can finally meet again physically, members unable to attend will be able to join us for the business meetings, via the option Masterclasses, and the AGM
A generic ID connexion will be issued for those who wish to connect, but it will not give the right to vote