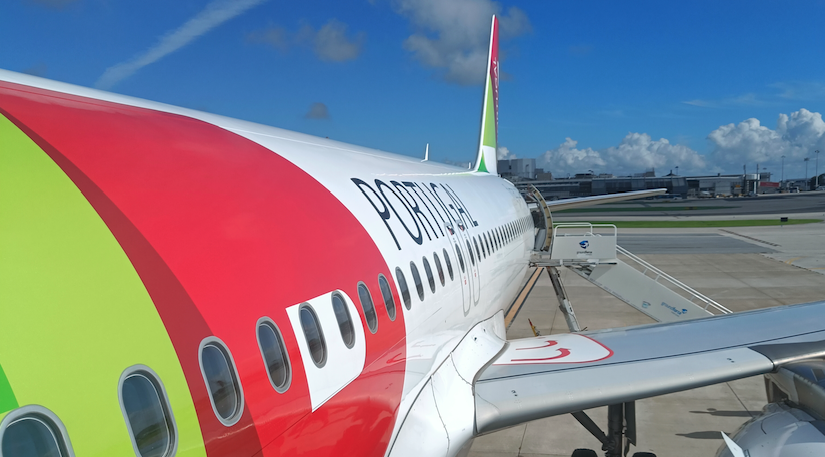 After organizing our mid-term meeting in Malta, I was really looking forward to a stressless Lisbon AGM conference. I was also looking forward to my IGAL Board directorship which was to commence at the end of it. With these pleasant thoughts, I left Malta for Rome(flight TP841); then, after an hour's layover, I was to continue to Lisbon..
Once at Lisbon airport, along with the other passengers, I headed up to the baggage claim area. All was going well until the majority of passengers had left and the belt stopped moving. However, there were still a few people waiting for their luggage. After a few minutes, the belt started moving again and as more bags appeared one could see the smiling faces of the few stragglers exiting with theirluggage.
Then, there was me and an Italian couple looking at each other, worried and wondering as to what's happened to our bags.  Oddly enough, I kept thinking of my favorite blue tie which I had planned to wear at the AGM.
We waited for some time hoping against hope that what we were thinking happened did not happen. At the lost and found counter I was told that my bag couldn't be found in the system.
By then, my airport pick up was gone thinking that I was lost.  I called the transport company and met with understanding. Theyarranged for a driver to return and pick me up. That was the only thing that had gone right in Portugal as of then.
On my way to the hotel, I concluded that it was useless to panic.  I planned to buy a couple of shirts for the first two conference events and wait for the luggage to come on the next day. That did not happen.
Luckily enough, I had a travel insurance policy which covered me for a reasonable amount for emergency spending.  I headed again to the nearest shopping center with the intention not to leave a cent unspent of this coverage.  I rationalized that I was helping the Portuguese economy.
I ended up attending the AGM dressed in a charming navy-blue suit and cognac-coloured comfortable shoes (which I admit had been on my shopping list for quite some time). All's well that ends well, as they say.
With no news on the luggage, on Sunday morning, after the end of the conference, I headed to the airport for flight TP846 departing at 11.50am to Rome. As I boarded and put my hand luggage in the overhead compartment, I got settled at my spacious emergency seat preparing to start watching Andor Star Wars Series on my mobile during the flight, I received an SMS at 11:39am which read
LOST AND FOUND INFORMS THAT YOUR LUGGAGE HAS
ARRIVED LISBON AIRPORT AND IT IS AVAILABLE TO BE COLECTED
BETWEEN 07:30-22:00 BEST REGARDS
Then I received an email confirming that a courier will be delivering the luggage to the destination…. that is, at the hotel!
…..to be continued…
DANIEL CAMILLERI
Adresse :
1st Floor, Suite 3, Central Business Centre, Mdina Road, Zebbug
9015 MALTA
Email : Daniel@cg.com.mt Ritianne@cg.com.mt
Website : http://cg.com.mt/