Our firm, SM Advogados, was established in 2010 by two lawyers with more than ten years of practice.
Even though located in the heart of Lisbon we aim to provide services throughout Portugal and beyond.
Equipped with a multidisciplinary expertise and close relationships with clients, SM Advogados aims to be innovative, efficient and relevant.
In response to the current health crisis SM Advogados has created a tool that allows its clients to request a legal consultation from any mobile device.
SM Advogados works mostly with domestic clients in a variety of endeavours. We are now focusing to help entrepreneurs as well as provide services to non-profit associations
THE TEAM
"Determination is nothing without dedication and hard work".
Our team is committed to offer the best legal solutions for all kinds of situations and business areas. Due to the vast experience of our team in the areas of commercial, corporate, employment law, real estate and data protection, we offer legal solutions for different situations, improving our clients' projects.
PARTNERS
ASSOCIATE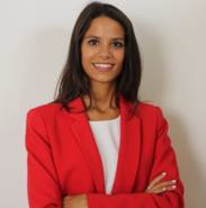 TRAINEES