It is all which needs to be said in order to invoke images of Rome. 
The Flavian Amphitheatre, better known as The Colosseum, is one of the most famous places of the Roman imperial age. It is currently undergoing a "facelift."
The expected completion date is in 2023.
It is the largest amphitheatre of the Roman age in the world. Its capacity is between 50,000 and 75,000 spectators.
The reconstruction of the arena of The Colosseum is expected to cost approximately €22 million, all designed by a Milanese engineering firm.
This very ambitious project will introduce a retractable floor equipped with the moveable wood panels allowing the floor to be lit from the underneath. One of the ideas is to make it possible for the visitors to relive what the gladiators saw when they entered the arena.
It is impossible to forget the scenes from "The Gladiator" or "Quo Vadis." The spectacular scenery always arouses many an emotion.
Commencing in 2023 you have one more reason to visit Rome.
We are waiting for you!
GIOVANNI BABINO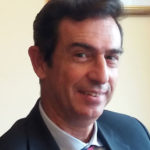 Address :
Piazza Duca d'Aosta 10
20124 Milan
Italy
Telephone : +39 02 66 98 14 38
Fax :+39 02 67 48 19 15
Email : foreignclients@bf-lawyers.com; milano@bf-lawyers.com
Website : http://www.bf-lawyers.com/index.php/en/