CROSSING THE ADRIATIC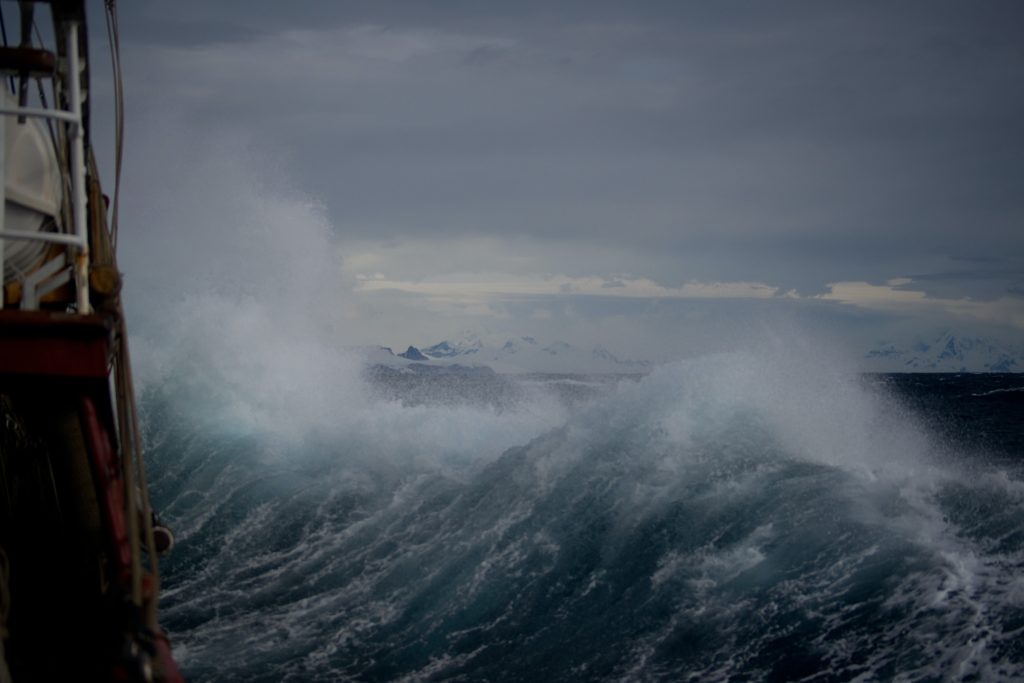 I met this man a few years ago in a smoke-filled bar. I stopped to clear my head, have some water and figure out if my life was proceeding in a right direction. He was older, weather beaten, had his share of drinks (and troubles, I am sure). He was nursing a beer and a schnapps. His indeterminable accent encouraged me to linger.
During the course of the evening, he told me how he crossed the Adriatic Sea. I always admired that body of water; so, I listened.
Apparently, it was a ferry run between Dubrovnik, Croatia and Bari, Italy,
He spoke about it as if the experience was ever lasting, almost a love affair-like situation. The excitement he felt boarding the ferry, which was big, white and powerful. The feeling of adventure as well as trepidation of crossing the sea. Its mysteries are covered with water which appears blue to us. But, what lies beneath that surface which can be like glass or a life threatening, wave induced tumult.
What secrets are hidden below. There are strange looking animals which defy any concept of beauty or aesthetics. How about the untold shipwrecks holding all those secrets of treasures?  And those sad stories of the souls lost forever underneath the big, powerful white ferry.
My bar acquaintance was contemplative while sharing the experience. He also spoke of the feeling of being in the middle of the sea, no land anywhere to be seen. A feeling of loneliness and beauty, a very powerful combination. He said that he had time to reflect on his life choices and compare them to the vastness of the sea.
His manner of speaking was accelerated while describing arriving to the other side, to Italy. Back to civilization, traffic and the daily routine. That big, white, and yes, powerful ferry arriving slowly, ever so gently. Maneuvering itself into a slip assigned to it. Looking like something coming from another world, entering from a different reality.
He said that everyone got off, went their own way and, in a few minutes, were gone. Whatever united them for the ten hours on that vessel no longer existed. The bonds, if there were any, were broken. The voyage was over.
I paid for my lemonade and water. My bar buddy stayed there to maybe tell his story to another.
I decided to take that trip and cross the Adriatic myself; one of these days.
by Mike Djordjevich
Address :
321 High School Road #303
Bainbridge Island
WA 98110
USA
Telephone : +1 661 645 5572
Email : mike@mdj-cpa.com
Website : http://www.mdj-cpa.com