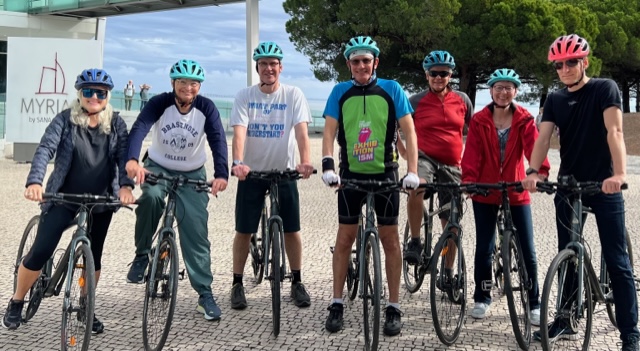 It all started 20 years ago at the annual conference in Dordrecht. During the free Saturday afternoon, I decided, in the words of Freddie Mercury, 'I want to ride my bicycle'.
That evening, I mentioned the ride to my fellow participants, and they said that they would love to join me the following year. And so began the yearly informal bike ride for anyone interested at the annual conference.
This year in Lisbon, Othmar, Claudia, Jörg, Henrik, Yaron, Gabi and I faced the prospect of a ride in torrential rain as we prayed for a break in the clouds. Fortunately, the Accounting Gods looked favourably on us that afternoon and, by some miracle, the rain stopped, and the sun came out.
The seven of us, with the assistance of a guide, rode on cycle lanes and bumpy cobbled stones alongside the estuary to the centre, Praça do Comércio, and back.
After about 24 kilometres, we all returned safely feeling fitter and happier – and perhaps a little sorer.
Let me know if you wish to join me next time"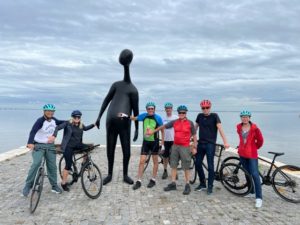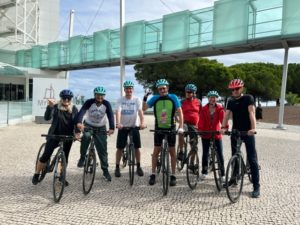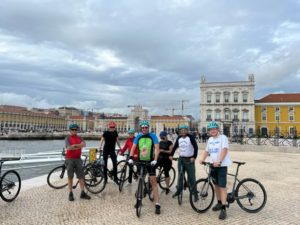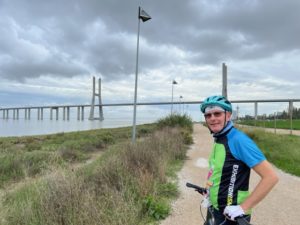 Peter Grossmark
37 Warren Street
London W1T 6AD
England
UK
Telephone : +44 20 7383 3200
Fax :+44 20 7383 4165/8
Email : peter.grossmark@silverlevene.co.uk
Website : http://www.silverlevene.co.uk