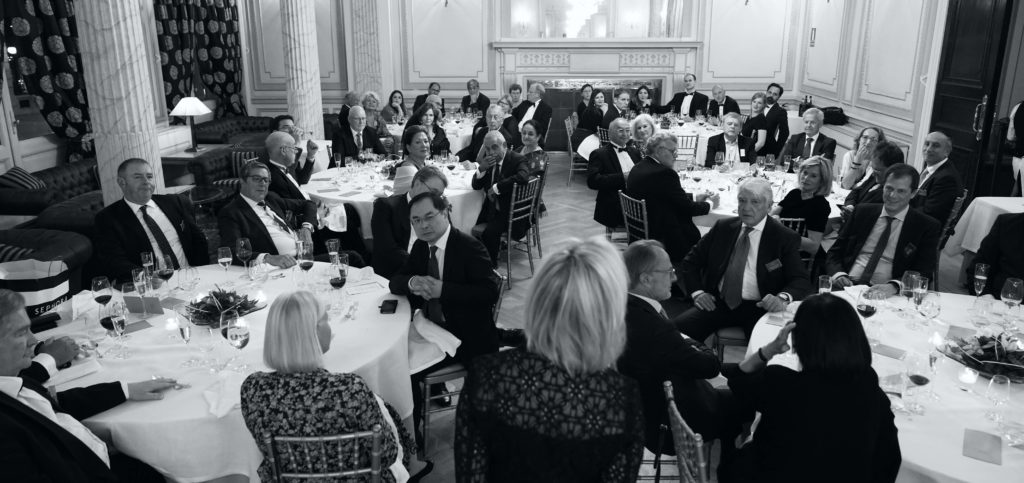 Our gala evening was, as usual, elegant. Pedro arranged for us to meet at the Casino on Gran Via.
Madrid said goodbye to us pretty much the same way as it said hello. In a warm and stately way, beckoning us to remember and come back.
We spent time together, related, talked, had fun, danced, hugged, kissed, told secrets and, most importantly, laughed and laughed.
As we said our goodbyes, I felt there was optimism in the air. There was an expectation and hope that this will happen again and very soon. Our midterm conference is in April and the feeling was that it will happen, that the invisible, microscopic enemy will not prevent us from being together. We parted on a positive note and walked off into the night.
The packing, arrangements, flights, controls, checks are what awaited us. I don't think we minded and were not as apprehensive as when we came knowing we had made a correct decision.
Thank you, Pedro! We owe you one.
And then, it ended.