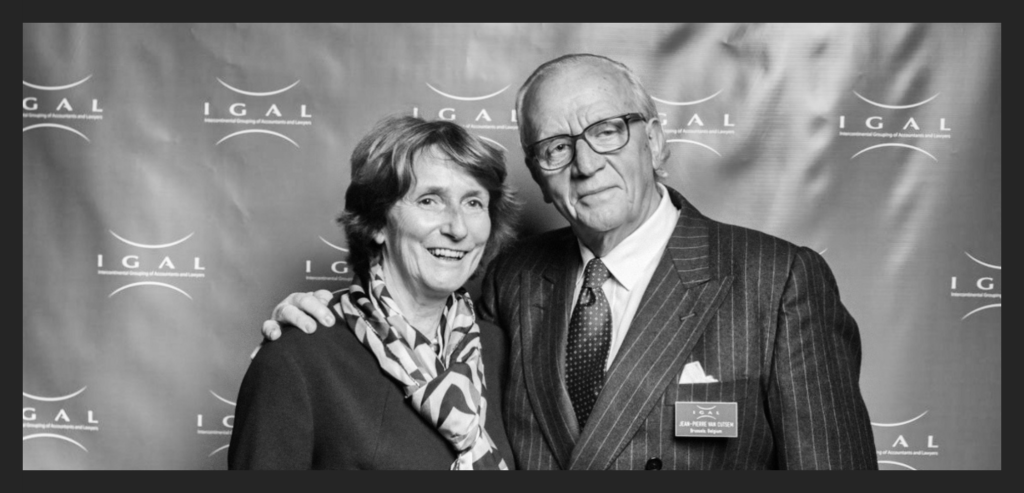 It is with sadness and a heavy heart that we announce the passing of Mr. Jean-Pierre van Cutsem (born 1942) on May 27, 2021.
Jean-Pierre was a friend, a colleague and a long-time IGAL member from Brussels, Belgium.
He founded the law firm of "van Cutsem, Wittamer et associés" on January 1, 1977.  He was also one of the founders of the Association of European Lawyers (AEA), of which he became President, and of which he was still a Director and Honorary President at the time of his passing.  He also served as President of the International Grouping of Lawyers network (IGL).
In 2003, Jean-Pierre initiated the merger of IGL with ICC, giving birth to IGAL (Intercontinental Grouping of Accountants and Lawyers network) of which he was a Director and General Secretary.  Additionally, he is the author of "E-commerce in the World."
Jean-Pierre and his wife Nicole celebrated their Golden Wedding Anniversary in May 2017.  In addition to Nicole, he will be missed by his four children and nine grandchildren.
We at IGAL will miss his wisdom, friendship, devotion, willingness to help and professionalism.