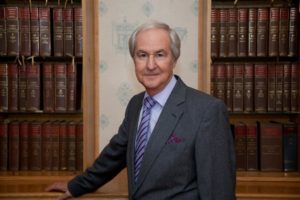 Our dear colleague and friend, Robert Haworth, passed away on July 5, 2021, at the age of 78 (born on July 21, 1943).
He leaves behind his beloved wife Ann to whom he was married for 46 years.
They have three children (Emma, Melissa and Rob) and six grandchildren, all of whom brought much pleasure to their lives.
Robert practiced commercial law in the greater Manchester, England. The firm dates back to the 1960s where he worked, initially, with his grandfather and, subsequently, his father. In 1985 he founded Haworth, Holt, Bell.
He was a stalwart, extremely active member of the Masonic Lodge.
Bob joined, what today is IGAL, in 1991.
He started regularly attending the meetings in 1995. During his tenure, Bob was a valuable member of our organization. He was unselfish in his learned advice, strategies, mentorships while constantly displaying his boundless energy.
Editor's note: Bob was a good friend. I am sure I speak for many of us by saying that I enjoyed every minute spent with him. We travelled together and spent many hours in airplanes, cars, vans and buses. Looking in on those occasions, one would see us laughing for hundreds and thousands of miles. It never ended. We laughed at everything and nothing, which is what made it special. The two qualities of Bob's worth mentioning is that he gave great hugs and made a mean, serious cup of coffee. Rest in peace, dear friend.