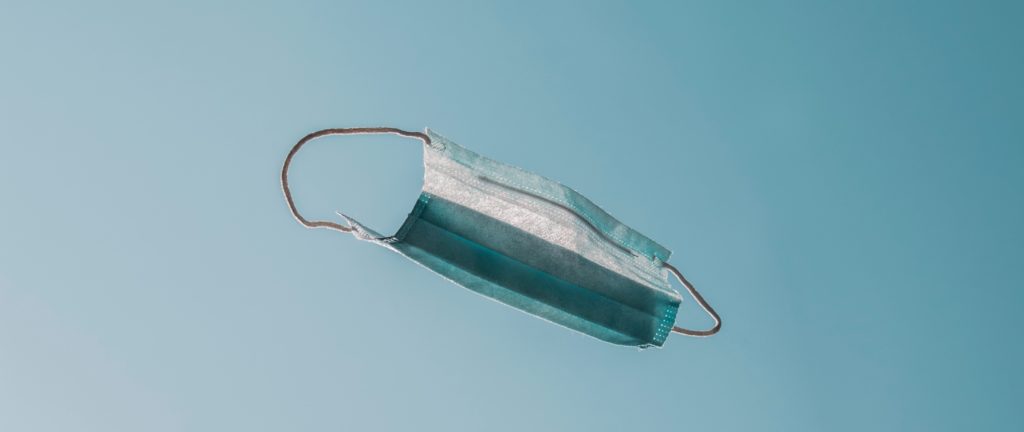 Our Island is 168 km2. Malta is 316 km2. So, roughly, twice the size. Mask mandates ended on May 1, 2022, in Malta; on our Island it happened a couple of weeks ago. Despite the difference in size, it felt about the same.
And just like that, it was over. After two years of agony, sheltering, avoiding others, both physically and socially distancing; looking at the covered faces and not knowing if they were frowning or smiling; the masks were off.
After all of the angry debates of "masks, no masks;" if they were helping or just something which made us feel better; if we had enough of them; discussions of materials out of which they were made; processing and trying to understand their chemical compositions; after all of that, the masks were off.
After endless arguments, articles and conversations of cloth vs. plastic masks, the various hypothetical sizes of viruses (COVID or otherwise) and if and what they can penetrate, endless discussions if the straps are better going around one's head or ears, the masks were off and no longer necessary.
After so many fights, tears, arguments, arrests, appeals, warnings, convictions; so many controversies on flights, definitions of eating and drinking vis-a-vis mask wearing; after all of that, the masks were no longer required.
Covering one's face, hiding the fact that one has not shaved (that was actually a benefit of mask wearing), smelling one's breath all day (definitely, not a benefit), wearing masks with logos and messages on them; after all of that, the masks were off and no longer required.
And it all happened in one night, at midnight when someone or an organization (government or otherwise) decided that it was over and that we are free, that we can show our faces again. Just like that, instantaneous freedom; free to smile again, to be oneself, to live.
Until the next phase of the pandemic, crisis or a scary happening. Until then, let's enjoy it.
by Mike Djordjevich
Address :
321 High School Road #303
Bainbridge Island
WA 98110
USA
Telephone : +1 661 645 5572
Email : mike@mdj-cpa.com
Website : http://www.mdj-cpa.com