Gibney is a full-service commercial law firm with offices in New York and San Francisco. With associated offices in London, Geneva and Singapore, and a wide network of global co-counsel, we are able to serve clients' needs globally. As a mid-sized firm, our business model is designed to provide clients a more hands-on approach.
Our practice areas include business, emerging business, immigration, intellectual property, labor and employment, litigation, private client, real estate and tax. Our attorneys work closely across practices, to provide comprehensive support to domestic and international businesses. We counsel businesses in diverse industries including luxury goods and consumer products, financial services, manufacturing, technology, telecommunications, retail, professional services and media.
Whether it is an emerging business, non-profit, individual or global company – we value building authentic, personal relationships with our clients and sharing in their entrepreneurial spirit. We pave the way for foreign and domestic clients to launch their businesses and grow into mature entities. We have helped to form the U.S. subsidiaries of some of the world's largest companies, and are proud to have remained trusted advisors to many of our clients for decades.
This emphasis on developing relationships and a commitment to client service is at the core of who we are. A testament to our culture, many of our attorneys, paralegals and staff have spent their entire careers at Gibney. For a firm the size that we are we pride ourselves on taking care of each other as family. Gibney personnel are nurtured in their careers as we seek to prepare our young professional to become leaders in the firm and in their practice areas. We stand ready to serve the needs of IGAL members both professionally and socially.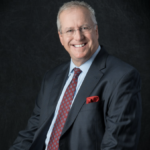 Brian W. Brokate
Partner
Gibney, Anthony & Flaherty, LLP.
665 Fifth Avenue
New York, NY 10022
(212) 705-9808 Direct
(212) 688-5151 Phone
(212) 688-8315 Fax
www.gibney.com