The law firm of van Cutsem Wittamer Marnef & Partners significantly expands its services with a brand new African desk and IP/IT department.
2020 started off to be an exciting year as AB Legal, a Brussels based business law firm, joined the ranks of van Cutsem Wittamer Marnef & Partners.
In welcoming our new partners and associates the firm has grown to a team of around 40 qualified lawyers.
This collaboration strengthens the firm's international focus with a strong team of Africa specialized lawyers who provide comprehensive legal services to investors and operators doing business in sub-Saharan countries.  Specifically, in the Democratic Republic of the Congo and Cameroon the firm has its own permanent and exclusive representation law offices.
In-depth knowledge of OHADA law (a system of corporate law and implementing institutions adopted by seventeen West and Central African nations) allows us to efficiently provide direct legal assistance in other African countries such as Senegal, Ivory Coast, Benin, Burkina Faso, Togo, Mali, Niger, Guinea, Congo-Brazzaville, Central African Republic, Chad and Gabon.
Last but not least, the firm is also very proud to announce the arrival of Nicolas Magrez who started his career at a highly regarded niche law firm specializing in Copyright and Trademark law. Nicolas has acquired an extensive national and international experience in IP/IT law.
After having moved to Hong Kong he gained broad experience in implementing and enforcing international strategies for intellectual property protection (trademark, patent and copyright protection) for an international group. He presently manages a portfolio of hundreds of trademarks and patents in thirty countries, including prosecution, enforcement and management of litigation with national lawyers, namely in the US, China and Europe.
Nicolas will lead the firm's new IP/IT department as of September 1, 2020.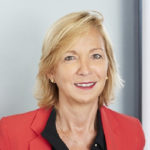 Katrien Serrien – ks@vancutsem.be