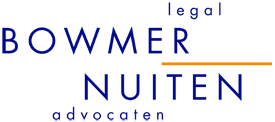 Bowmer & Nuiten Advocaten is a mid- size law firm in The Netherlands, with offices situated in Dordrecht, the oldest city of The Netherlands and Rotterdam, the second large city well known for its harbor and no nonsense-mentality.
The firm Bowmer & Nuiten Advocaten, is since 2019 a partnership of the two independent legal entities with limited liability according to Dutch law Veldhuijzen & Nuiten Advocaten B.V. (in Dordrecht) and Bowmer Legal B.V. (in Rotterdam).
Our office's services are aimed at business and entrepreneurs. We provide assistance in debt recovery, hiring and firing of staff, contract negotiations and review, problems with real estate and rental of commercial property, insolvency and/or restructuring, for example with the use of the new legislation since 1st of January 2021 with regard to the homologation of private settlement ("Wet Homologatie Onderhands Akkoord" (WHOA) as a means to realize a compulsory settlement for creditors so that the company can continue to exist. We aim to provide a legal "one stop shop" for entrepreneurs doing business in The Netherlands.
The Rotterdam office specializes in family law specifically tailored to the needs of entrepreneurs and expatriates living in The Netherlands.
Bowmer & Nuiten Advocaten operates internationally and we understand our clients' needs for advice on international trade and services. It is always worth comparing your situation in different legal systems or even combining them if you are doing business internationally.
We have various employees with international backgrounds (born in Ireland, Germany and Hungary). To be able to negotiate and advise in (native) English is often essential in international business deals. Besides the legal aspects of a case, we are also familiar with cultural differences between various countries and are happy to assist clients in international matters and of course, whenever required, we cooperate with our partners of IGAL across the globe.
Our office has also an alliance with the German law firm "Rechtsanwaltskanzlei Imdahl & Leimnitz" in Viersen.
Furthermore, we are a member of the Dutch-German- Lawyer-Association (DNRV). Due to the fact that we are an active member, we know many of the members personally and know who to pick for your particular case.
Our office has also a strategic alliance with Pointlaw in Malta. Thilly Broer- Blokland, founding partner of Pointlaw, is a Dutch lawyer who has been practicing in Malta since 2015. Pim Nuiten deputizes for Thilly, when she is unavailable. In 2019, Thilly successfully completed an international master's degree in European Business Law at the University of Malta. Her masters dissertation researched 'Provisional Account Preservation Order in the European Union (EAPO Regulation), a comparison between the Dutch and the Maltese perspective'.
Thilly is available to assist our office on a project basis in disputes regarding international trade and by obtaining preservation and execution orders in Malta.
Furthermore our office is an active member of two international and independent associations for lawyers and accountants, AIJA and as you well know, IGAL. We attend the regular organized (mid-term) conferences with great pleasure.
Please feel free to contact mr Pim J.E.M. Nuiten (attorney-at-law) with any queries you may have.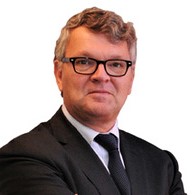 Pim J.E.M. Nuiten
Attorney At Law
Bowmer & Nuiten Advocaten
Contact information: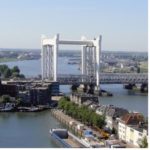 Dordrecht:
Burg. de Raadtsingel 93C, 3311 JG Dordrecht, The Netherlands
Tel.: +31 (0) 78 – 613 39 66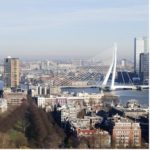 Rotterdam:
Vasteland 78, 3011 BN Rotterdam, The Netherlands
Tel.: +31 (0) 10 – 310 08 28
E-mail: mail@bnlegal.nl
Site:     www.bnlegal.nl