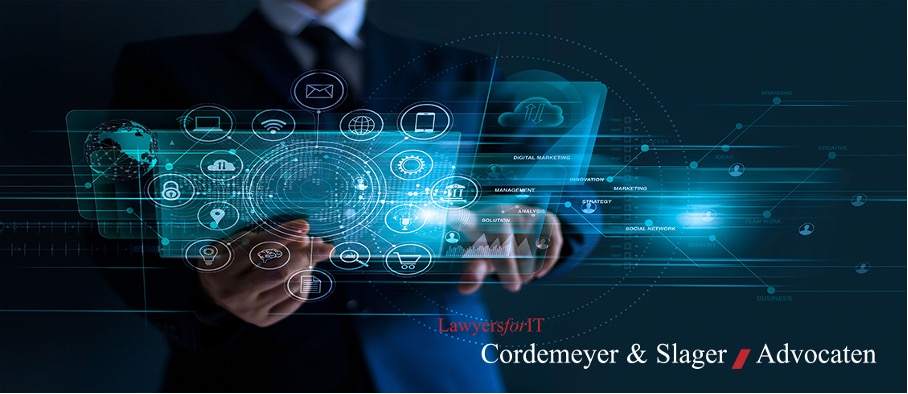 Cordemeyer & Slager / Advocaten is a niche law firm active in the IT sector for more than 35 years. Serving our clients well, by taking a constructive approach based on a multidisciplinary strategy is what we stand for.
The three main fields of expertise of our team are IT, employment and corporate law. The key theme in each of the three fields of expertise is a special interest in and knowledge of the IT market. The reason why we exclusively advise our clients in these three fields is that we want to consistently provide the highest quality of legal services. Should a client need advice in another field of law, one of our colleagues in our extended flexible non-core workforce will take over.
IT law is a catch-all term that covers more than one legal field and subject, such as intellectual property law, privacy, contract law with respect to IT projects, procurement law and legal proceedings concerning IT projects. Our IT law team is more specifically specialized in IT contracts and litigation in failed IT projects. Our team also assists our clients in trying to prevent or solve IT disputes – where requested through conflict prevention, mediation, (international) arbitration and other forms of ADR (Alternative Dispute Resolution). Our privacy team has in-depth knowledge of the GDPR and its implications for businesses, more particularly businesses focusing on the IT sector. We represent the Netherlands in the European privacy expert group INPLP. Some of our lawyers are also qualified as arbitrators and mediators. Our senior lawyers are post graduate teachers in their field of expertise.
Our employment law team advises on all kinds of employment and employee participation law aspects and conducts legal proceedings when required. The team distinguishes itself by its sector specific knowledge of employment and employee participation law issues relevant for the IT market.
Our corporate law team is specialized in mergers and acquisitions, especially in the IT market. Not only for strategic parties, but also for private equity and venture capital. We work both nationally and internationally.
Our quality and service levels are at the basis of value creation for our clients. We aim to keep improving ourselves and we are open to changes. We participate in various expert associations and as LawyersforIT we carefully listen to our clients. We change along with the IT sector and strive to be the first to implement the changes.  For us, creating value is a result of our focus on the contents and of our thinking in practical solutions. As a niche law firm we are free to switch and adjust quickly. We aim at long-term relations with our clients and with each other as a team. We have done so since 1985.
Cordemeyer & Slager / Advocaten is a participant and/or member of several international and national networks, such as INPLP (a European network of privacy lawyers), the international network ITechlaw, the International Bar Association, VIRA (Netherlands Association of Information Technology Lawyers) andNVvIR (Netherlands Association for Information Technology and Law) and of course IGAL.
For any further information, please do not hesitate to contact our lawyers at cs@cslaw.nl.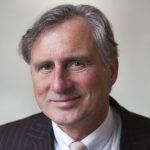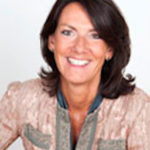 BOB CORDEMEYER & HANNEKE SLAGER
Wilsonsplein 15
2011 VG Haarlem
Netherlands
PO Box 3223 2001 DE Haarlem
Netherlands