I am delighted to be able to present SW19Lawyers to IGAL and look forward to introducing my new colleagues to my friends in the network as the world begins to emerge from the Covid-19 pandemic.
SW19Lawyers is a firm of Commercial and Employment Law specialists practising in Wimbledon and London and comprises a team of six experienced like-minded lawyers and a trainee embarking on a second career after a successful previous career in publishing.
In line with the combined experience of all our lawyers, the firm acts for a diverse range of clients – for individuals and entrepreneurs, as well as for established businesses operating in the UK and abroad, global corporations with operations in the UK, charities and institutional clients. In its business and company commercial and employment services, the firm offers practical and commercial guidance, with the extensive technical experience of our experienced team to back that up.  We also have strong links to other firms with specialist expertise in areas of law which the firm does not cover as part of its front line services, so that we can provide a full service offering to support clients who may have additional diverse legal requirements.
The firm is owned and managed by its founder, Belinda Eriksson.  Belinda began her career as a Corporate Tax Lawyer first at Freshfields and then at Baker & McKenzie, before moving in-house for 11 years as Legal Counsel at Dell Inc.  She left Dell to establish SW19Lawyers and she specialises now in Employment work and is a LegaL500 Recommended Lawyer.  Married to a Swedish national, she speaks fluent Swedish as well as French and German and I look forward to introducing her to you all as soon as we are free to meet again.
On a personal level, this "second phase" of my career, coming to me unexpectedly at a particularly challenging part of my life, has been welcome beyond words.  It is a privilege and a pleasure to me to be able to work alongside such professional and engaging colleagues in my new firm, enhanced by this opportunity to bring SW19Lawyers into the IGAL Network to contribute to the professional and collegiate support which the members provide to each other for the mutual benefit of all of us.


Jane Laidler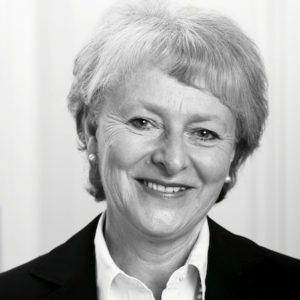 Consultant
SW19Lawyers LLP
Walnut Tree House
17a Church Road
London SW19 5DQ
T :    +44 (0) 20 8947 7997
M :   +44 (0) 7742 723507
E :     Jane.Laidler@sw19lawyers.co.uk