We don't have to delve into what it has been (and, in many places, still is) like for the last fifteen months. We can relate to confinement, home prepared meals (in the beginning, the food was great but, later on, the labor was oppressive), solitude, many hours spent in front of screens (computer, phone, television).  Where did the summer go? How about the autumn? Did we miss it happening? Weren't those winter days super dark, short, cold, boring, lonely and sad? Weren't they, really?
The current respite allowing us to step out of our individual prisons has been in the making for a while. As we all know, there were a lot of announcements, both positive and negative, until, at last we were given a clearance to step out. Whaaaaaat? I can go out? Do I still know how to do that?
What follows is a personal experience. You may have your own. (If so, we'd like to hear about it.) This experience is U.S. centric; we don't mean to be insensitive or disrespectful to the other parts of the world where the situation is different.
I finally summoned enough strength to convince both my spouse and me to go out to a restaurant. We were armed with masks, gloves and hand sanitizer and looked like something that was landing on Mars. Our mission was to discover a new take on our old life.
ARRIVAL
The chosen venue was approached timidly, as one would a minefield. Will the people standing in front judge us or we them? The restaurant greeter was pleasant enough; free of any visible symptoms of anything. We sheepishly gave our name and expected lights to flash summoning the authorities to take us away. Or, perhaps, to be given an instant diagnosis.
BEING SEATED
Once at the table we spent a considerable amount of time in adjusting our masks, looking around, performing complicated mental calculus as to the distances from other diners and probabilities of being infected.
ORDERING
After our first live interaction with another, non-family human we were assured that we weren't in a grave danger as initially imagined. Our waiter, based on experience, properly deduced that we haven't been out in fifteen months. Nothing that a strong drink won't fix, was his conclusion.
GREATEST EXPERIENCE EVER?!
The restaurant we chose was not particularly known for anything, including location, culinarily abilities or gastronomical expertise. Our order was very simple: pasta, fish and wine followed with cake and ice cream. It was on a terrace in a non-descript location in a city which has suffered its share of problems. The effects were still visible.
Notwithstanding any of it, we may have had the best meal ever. The reasons were many: we didn't have to prepare it ourselves, we were eating among total strangers, there was someone actually serving us, being kind and attentive. It was like falling in love, every sensation heightened, all problems non-existent, all doubts resolved. My conclusion is that the cook must have put some hallucinogenic into the pasta. Or, is it that we humans need other humans. I guess we'll never know.
The pandemic may continue or it may be over. Time will tell. We may be infected or not. Time will tell that, too.
However, I don't ever want to forget that restaurant experience.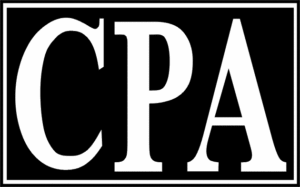 by Mike Djordjevich
Address :
321 High School Road #303
Bainbridge Island
WA 98110
USA
Telephone : +1 661 645 5572
Email : mike@mdj-cpa.com
Website : http://www.mdj-cpa.com