The holiday season is here, and travel is reaching pre-pandemic levels. International travellers should expect busy consulates and U.S. Ports of Entry. Although U.S. Consulates have committed additional resources to address backlogs, foreign nationals may still encounter long wait times when applying for a visa. We encourage all travellers to plan ahead to minimize delays when traveling abroad and entering the U.S.
Our holiday travel checklist is designed to help foreign national employees and employers schedule appointments and gather required documentation in advance.
REQUIREMENTS FOR INTERNATIONAL TRAVELERS
Generally, vaccination requirements have replaced COVID-19 testing and travel bans. Noncitizens seeking to enter the U.S. in a temporary status (non-immigrants) who travel by airline are required to show proof of  full vaccination against COVID-19 before boarding a flight to the  U.S. from a foreign country.
U.S. ENTRY: STATUS AND DOCUMENTATION CHECKLIST
Confirm the validity of passports for all travellers. Valid passports are required for all international travellers and accompanying family members, including U.S. and Canadian citizens. Renew passports in advance to ensure at least six months' validity at the time of any visa application or entry to the U.S.
Carry all documents required for admission to the U.S. Upon entry to the U.S., some entrants may need to show additional evidence of work authorization or government approval in addition to a passport and valid visa stamp. Documents vary by visa classification.
Verify the U.S. admission classification/expiration date. Upon entry to the U.S., foreign nationals should expect a U.S. Customs and Border Protection (CBP) officer to create an electronic I-94 record.If a stamp is issued, ensure that the classification is correct and immediately alert CBP to any errors.
Review your I-94 record. After each entry to the U.S., foreign nationals should access and review the electronic I-94 record available on the CBP website. This is more important than ever, as CBP moves away from stamping passports at entry.
CHECKLIST FOR FOREIGN NATIONAL EMPLOYEES (AND EMPLOYERS) WHO DO NOT HAVE A VALID VISA IN THEIR CURRENT PASSPORT
Consult with Immigration Counsel in advance. Immigration counsel can help to prepare for enhanced vetting and for the consular interview before you apply for a visa. Schedule consultations 60-90 days in advance whenever possible. Keep in mind that appointment wait times at U.S. consulates can range from a few days to a few months.
Check the Consulate's website prior to travel. If you require visa issuance at a consulate abroad, review information on specific procedures.
Complete Form DS-160. This form is required for all visa applicants including dependent spouses and children of principal visa holders.
Review your visa application/petition. Review the petition prepared by Immigration Counsel on your behalf prior to traveling.
Review your online profiles. This includes information in online employee profiles and company pages as well as social media profiles. Government officials review online profiles of visitors and foreign workers applying for benefits or seeking entry to the U.S.
Update company information. Employers should update company pages and sites.
Gather employment verification. If you are applying for a temporary work visa, most consulates require current employment verification letters from employers.
Disclose any arrests/detainment to Immigration Counsel. Consult with Immigration Counsel if you have been arrested or detained by law enforcement, even if not charged/convicted. Consult with counsel before departing the U.S. or applying for a visa or any other immigration benefit. Citations, arrests or detentions may require disclosure on applications and may impact immigration status and/or eligibility for immigration benefits.
Check consulate wait times. Review the consulate website for visa appointments and processing times and alert Immigration Counsel immediately.
Confirm consulate holiday hours. Consulates abroad observe both U.S. and local country holidays.
TRAVEL DOCUMENTS IF YOU DON'T NEED A VISA FROM THE CONSULATE
Visa Waiver Program travellers must have a valid ESTA approval. The Electronic System for Travel Authorization (ESTA) is a mandatory, online pre-screening system for Visa Waiver Program (VWP) travellers. ESTA is only available for travellers who are citizens of recognized VWP countries who wish to enter the U.S. for B-1 business/B-2 tourism purposes.
Adjustment of Status applicants and Advance Parole travel documents. With the exception of some H and L visa holders, individuals with pending I-485, Adjustment of Status applications must have a valid original Advance Parole travel document issued prior to departing the U.S.
For specific travel-related questions, please contact your Gibney representative or email info@gibney.com.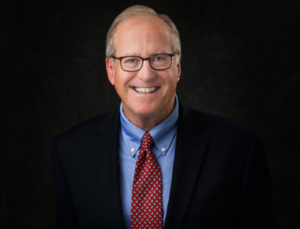 BRIAN W. BROKATE
650 Fifth Avenue
New York
NY 10019
USA
Telephone : +1 212 705 9808
Fax :+1 212 688 8315
Email : bwbrokate@gibney.com
Website : https://www.gibney.com/