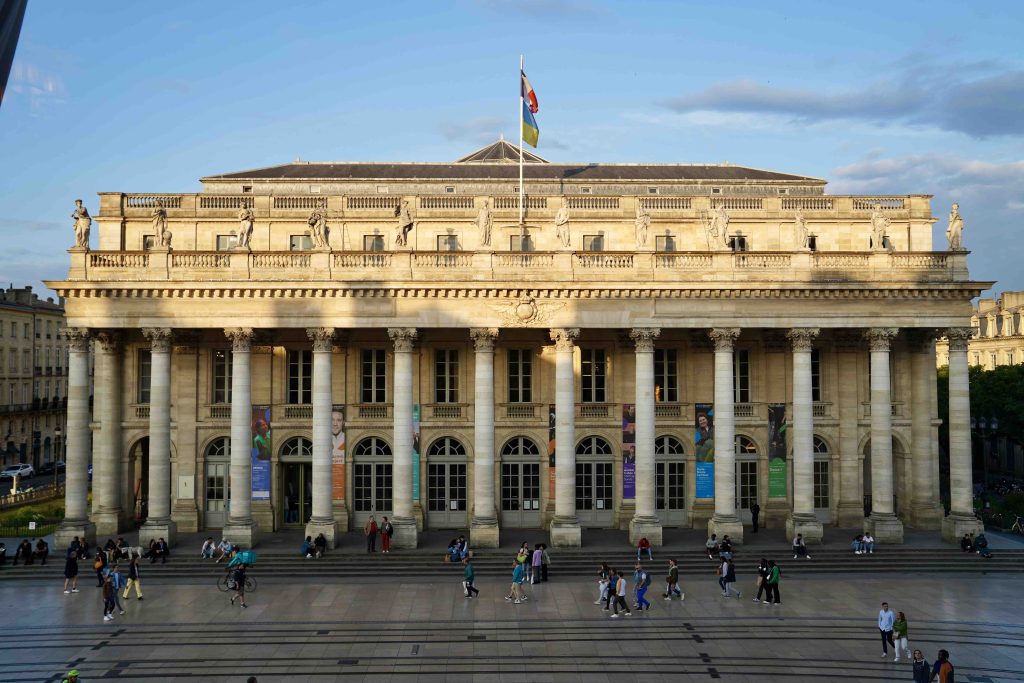 Sunny and Sophisticated – Bordeaux Midterm Meeting
How time flies when you are having fun in the sun.
No more tests or forms, no more uncertainties; what a joy to be able to look forward to an IGAL conference with the certainty of unhindered travel and no masks.
With most of the attendees arriving early, the trip to the Chateau de Chelivette winery was a great way to introduce the product of Bordeaux.  Not only did we get to sample a number of interesting bio-dynamic wines and see the production process, we also had the opportunity to rekindle the journey of friendship that makes the IGAL conferences so special.
Our wonderful hosts, Pascal and Virginie Koerfer, Clement and Aurore Raingeard, planned an uninterrupted programme of gastronomy, sightseeing and a business morning that tested all our powers of puzzle solving. We were treated to a whirlwind of elegant wines and delicious food, beautiful scenery and endless opportunity to make lasting memories with our fellow IGAL members.
Thursday night promised much and delivered more. In the beautiful surrounds of the Opera House and with Philippe Etchebest's culinary skills we were delighted by a feast of French cuisine and wine paired to match the food. The wine connoisseurs among us were able to pick out the scents and notes of the different wines. A key skill needed for the team building exercise yet to come. The convivial atmosphere played host to the blossoming of new friendships, business connections and rekindling of long-established relationships.
Friday's excursion brought more opportunity for spending time together whilst taking in the sights of the Bay of Arcachon. Great conversation, fresh seafood and more wine to enjoy.
Saturday's business meeting started with a thought provoking and interesting GDPR presentation followed by a team building challenge that pitted the wits and brawn of the members against each other and numerous wine related challenges. No one complained about having to eat chocolate and sample wine. Members with stamina toured the old city or visited the Cite du Vin later that day.
The gala dinner in the beautiful Chateau Grattequina offered a finale that brought the IGAL fraternity together to celebrate a wonderful few days in Bordeaux and thank Sarah and Beverley Leonache for being the magicians they are in making our conferences so successful and enjoyable.
With heavy hearts we left Bordeaux happy in the knowledge that we have reliable Partners across the globe that we can count on as business colleagues and friends.
Mason Bloom
Adresse :
37 Warren Street
London W1T 6AD
England
UK
Telephone : +44 20 7383 3200
Fax :+44 20 7383 4165/8
Email : mason.bloom@silverlevene.co.uk
Website : http://www.silverlevene.co.uk