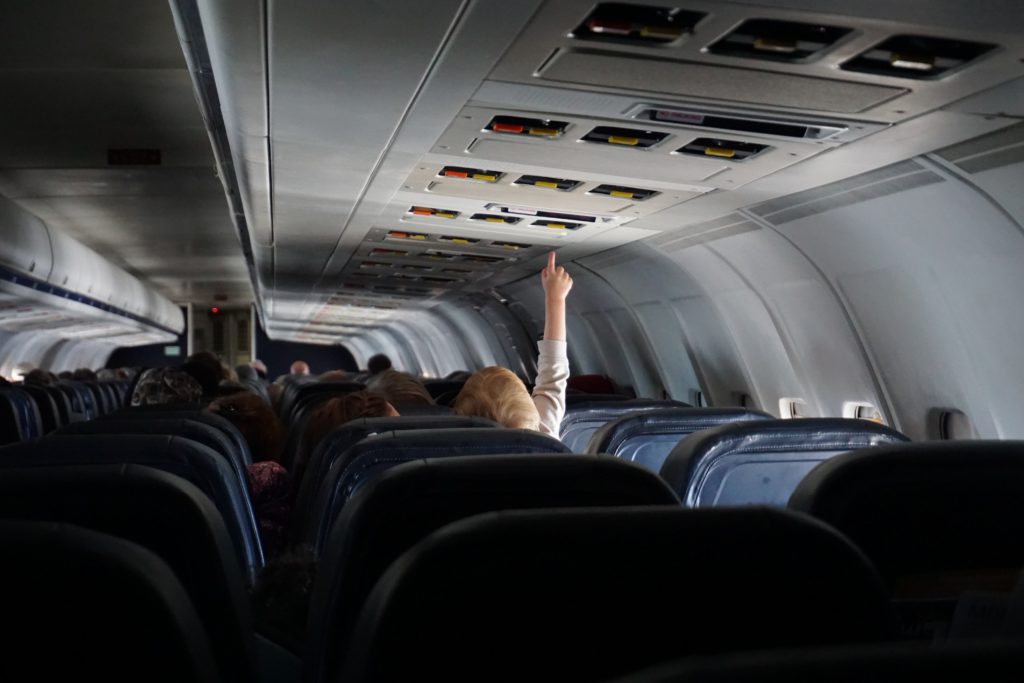 Anyone who has traveled with children knows that doing so can be challenging. This is especially true whenever flying is involved. Thankfully, there are several ways to ease the burden of flying with children so that you, your children, and the other passengers can have a more enjoyable flight. Try these tips:
Tip #1 – Be strategic when picking a flight and selecting your seats.
When picking a flight, aim for the earliest flight time available (hope you are an early riser) – this will give you the best chance of avoiding lengthy delays at the airport, which can feel especially torturous to little ones who are just itching to get on the plane. When selecting your seats, consider seating your kids away from the aisle to prevent beverage cart injuries.
Tip #2 – Pack with a plan.
When flying with children, avoid the temptation to overpack. Remember – you'll be transporting your belongings while dealing with your kids and having less luggage will make this easier. Also, consider bringing your carry-on items in a backpack so your hands will be free to wrangle your little ones as you make your way through the airport and onto the plane.
Tip #3 – Dress with comfort in mind.
Comfortable children tend to be quieter children, so dress your children in comfortable clothes before leaving for the airport. If possible, dress your children in layers, as layers can be easily added or removed if the need arises.
Tip #4 – Schedule regular bathroom breaks and be prepared for unexpected mishaps.
While at the airport, have your children make regular visits to the bathroom, including a visit shortly before boarding. Children should be encouraged (read: made) to visit the bathroom. For the really young ones it's recommended to bring one diaper per child for every hour of travel. It's also wise to bring spare clothes (for yourself as well).
Tip #5 – Bring plenty of entertainment.
Bored kids can be a handful when flying (or during a lengthy delay in the airport), so to help keep boredom at bay, bring along plenty of entertaining items. While electronics like MP3 players, tablets, and portable gaming systems can be great for entertaining children, don't forget to bring child-sized headphones so you don't end up annoying your neighbors. Other items that may keep children occupied are stuffed animals, magnetic games, and books.
Tip #6 – Bring kid-friendly snacks.
Hungry children are rarely happy children, so to make your flight a more enjoyable one, bring along some kid-friendly snacks.
Bonus Tip – Create surprise loot bags for your children.
A fun way for kids to receive their in-flight snacks and activities is by giving them a surprise loot bag once they've settled into the flight. Simply fill a small bag for each child with some new little toys, candies, and books, then watch your kids smile with delight as they later discover what goodies their loot bags contain. Surprise loot bags can be great for keeping children occupied, because more times than not, a shiny new toy or book will hold a child's interest longer than something they've grown accustomed to from home.